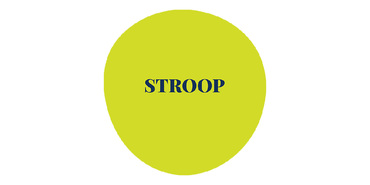 Test d'attention sélective de Stroop
STROOP
Évaluation des troubles de l'attention et de l'hyperactivité et de l'attention sélective

Veuillez prévoir environ 6-8 semaines pour la livraison de ce produit.
Kits

Starter & complete kits, print & digital

Test forms & reports

Booklets, record forms, answer sheets, report usages & subscriptions

Support materials

Manuals, stimulus books, replacement items & other materials

All products

All tests & materials offered for STROOP
STROOP : Test Complet

44700011

Qualification Level

C

Comprend le Manuel, 3 Planches de passation et 25 Feuilles de notation

STROOP : Manuel

44702010

Qualification Level

C

STROOP : Feuilles de notation

44703010

Qualification Level

C

25/paq

Estimated to ship:6 weeks

STROOP : Planches de passation

44713010

Qualification Level

C

Estimated to ship:3 weeks
Overview
Publication date:

1999

Age range:

de 7:6 à 15:5 ans

Qualification level:

C

Completion time:

environ 5 minutes

Scoring options:

notation manuelle

Administration Format:

papier et crayon
Product Details
Un standard de l'évaluation de l'attention et de la résistance à l'interférence

Le test de Stroop en passation orale peut être maintenant utilisé de façon valide auprès d'enfants et d'adolescents de 7 ans 6 mois à 15 ans 5 mois pour l'évaluation de l'attention sélective. Celle-ci peut se définir comme la capacité à maintenir l'attention sur une cible, même en présence d'un distracteur ou comme l'aptitude à ne tenir compte que d'une des dimensions d'un stimulus tout en ignorant les autres.

L'utilisation conjointe du test de Stroop avec le test de Barrage et le test d'Appariement d'images (AI) permet de préciser l'hétérogénéité du trouble de l'attention / hyperactivité dont l'impact est particulièrement dramatique pour l'adaptation du sujet qui en est porteur.

Il s'agit également d'un outil indispensable dans l'évaluation neuropsychologique de l'enfant et de l'adolescent, aussi bien dans le cadre des troubles de l'apprentissage et des états anxieux que dans celui des traumatisés crâniens. Le renouvellement des hypothèses explicatives et l'utilisation ininterrompue de ce matériel dans le domaine de la recherche depuis plus de soixante ans laissent augurer de nouvelles applications et la poursuite de travaux destinés à préciser encore la richesse de l'effet Stroop.