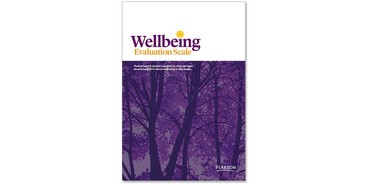 Wellbeing Evaluation Scale
WES
Profile wellbeing in older people

Please allow for up to 6 weeks for delivery.
Kits

Starter & complete kits, print & digital

Test forms & reports

Booklets, record forms, answer sheets, report usages & subscriptions

All products

All tests & materials offered for WES
WES Complete Kit

749162147

Qualification Level

B

Includes Manual, Long Form Record Forms (25), Short Form Record Forms (50)

Estimated to ship:5-6 weeks

WES Long Form Record Form (25)

9780749162092

Qualification Level

B

WES Short Form Record Form (50)

9780749162122

Qualification Level

B
Overview
Publication date:

2011

Age range:

55 years and older

Qualification level:

B

Scoring options:

Hand-scoring

Administration Format:

Paper-and-pencil
Product Details
The Wellbeing Evaluation Scale (WES) is a brief, self-report measure designed to measure wellbeing in older people (age 55+). Informed by an evidence-based theoretical framework, the WES was developed with a reading age of 12 years, and has both long (47-item) and short (19-item) questionnaires. Respondents rate themselves against statements on a 5-point likert scale.

The 47-item Long Form provides a measure of subjective, behavioural, and contextual dimensions of wellbeing across 6 structural properties of wellbeing: Integrity of self, integrity of others, belonging, agency, enrichment, and security. Responses are collated and provide a profile of wellbeing across all 6 domains in addition to population percentages.

The 19-item Short Form provides an average wellbeing score and population percentages.