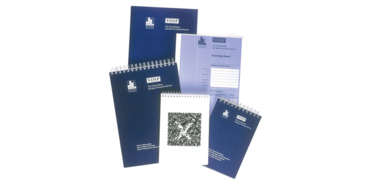 Visual Object and Space Perception Battery
VOSP
Assess object and space perception after brain injury

Please allow for up to 6 weeks for delivery.
Kits

Starter & complete kits, print & digital

Test forms & reports

Booklets, record forms, answer sheets, report usages & subscriptions

Support materials

Manuals, stimulus books, replacement items & other materials

All products

All tests & materials offered for VOSP
VOSP: Complete Kit

074913402X

Qualification Level

A

Includes Manual, 25 Scoring Sheets, and 3 Stimulus Books

VOSP: Manual

749133031

Qualification Level

A

Estimated to ship:6 weeks

VOSP: Scoring Sheet

749133023

Qualification Level

B

Pkg of 25

VOSP: Stimulus Book 1

074913304X

Qualification Level

A
Overview
Age range:

Adult

Qualification level:

B

Scoring options:

Hand-scoring

Administration Format:

Paper-and-pencil
Product Details
 

Studies have established that highly specific impairments of cognitive function can occur following brain damage. A comprehensive assessment must reflect this specificity and include tasks that focus on specific cognitive functions in addition to complex cognitive skills. In this context no individual's profile would be complete without an assessment of object and space perception.

The Visual Object and Space Perception Battery (VOSP) consists of eight tests each designed to assess a particular aspect of object or space perception while minimizing the involvement of other cognitive skills. The VOSP will enable the clinician to compare the scores of a subject with those of a normal control sample and those obtained by patients with right- and left-cerebral lesions.