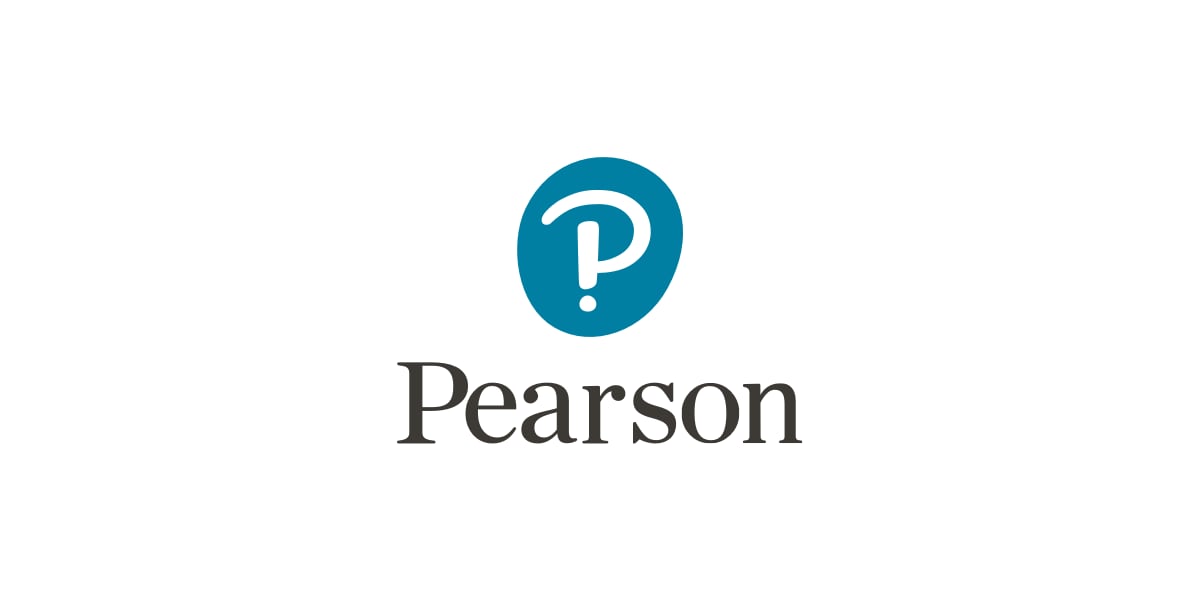 The Oral Language Acquisition Inventory | Second Edition
OLAI-2
The Oral Language Acquisition Inventory Second Edition (OLAI-2) continues the OLAI tradition of using quick and simple criterion-referenced assessment tasks to evaluate language and learning behaviors in order to drive effective instruction and/or intervention.
Kits

Starter & complete kits, print & digital

Test forms & reports

Booklets, record forms, answer sheets, report usages & subscriptions

Support materials

Manuals, stimulus books, replacement items & other materials

All products

All tests & materials offered for OLAI-2
OLAI-2 Grades PreK-6 Complete Kit (Print)

0158130316

Qualification Level

A

Includes Manual with Art Cards (Print), 25 PreK-3 Record Form A (Print), 25 PreK-3 Record Form B (Print), 25 PreK-3 Record Form C (Print), 25 Grades 4-6 Record Form A (Print), 25 Grades 4-6 Record Form B (Print), 25 Grades 4-6 Record Form C (Print)

Estimated to ship:6 weeks

OLAI-2 Grades PreK-3 Complete Kit (Print)

0158130324

Qualification Level

A

Includes Manual with Art Cards (Print), 25 PreK-3 Record Form A (Print), 25 PreK-3 Record Form B (Print), 25 PreK-3 Record Form C (Print)

OLAI-2 Grades 4-6 Complete Kit (Print)

0158130332

Qualification Level

A

Includes Manual with Art Cards (Print), 25 Grades 4-6 Record Form A (Print), 25 Grades 4-6 Record Form B (Print), 25 Grades 4-6 Record Form C (Print)

OLAI-2 Q-global Manual (Digital)

A103000232655

Qualification Level

A

Once ordered, the digital asset is accessible by logging into Q-global and visiting the Q-global Resource Library. It is a view-only digital file.

OLAI-2 Grades PreK-3 Form A Qty 25 (Print)

0158130464

Qualification Level

A

OLAI-2 Grades PreK-3 Form B Qty 25 (Print)

0158130472

Qualification Level

A

OLAI-2 Grades PreK-3 Form C Qty 25 (Print)

0158130480

Qualification Level

A

OLAI-2 Grades 4-6 Form A Qty 25 (Print)

0158130499

Qualification Level

A

OLAI-2 Grades 4-6 Form B Qty 25 (Print)

0158130553

Qualification Level

A

OLAI-2 Grades 4-6 Form C Qty 25 (Print)

0158130561

Qualification Level

A
Overview
Publication date:

2011

Age range:

PreK–Grade 6

Scores/Interpretation:

Raw score percentages and an individual profile of language and literacy structures and learning behaviors

Qualification level:

A

Completion time:

About 20 minutes

Administration:

Paper-and-pencil (audio recorder recommended for some parts)

Scoring options:

Manual Scoring
Product Details
OLAI-2 offers a new look at how children learn language and what can be done to support their learning.

Benefits

Integrates ready-to-use intervention/instruction activities.
Includes both oral language and emergent literacy/literacy content areas in an easy-to-use and understandable way, plus case studies at each grade range.
Helps identify an appropriate stage of language and literacy development and understand how learning behaviors may impact the process of mastering English and its use.
Supports Tier 2 or 3 benchmarking.
Guides language interactions to increase opportunities for children to talk about text, as well as enhancing the student's ability to read and write for meaning.
Offers a listening, speaking, reading, and writing focus for daily interactions with students.

Features

 
OLAI-2 kit contains a manual, picture cards and six sets of record forms with improved features:

Simplified scoring: the Performance Profile shows a "snapshot" of the student's responses.
Reduced administration time and newly designed and easy-to-use record forms.
Three equivalent forms at each grade level, making progress monitoring easier and reducing the impact of familiarity on the assessment results.
Spanish materials of the original OLAI version also available.

Included Content

The OLAI-2 content is divided into two groups, PreK–Grade 3 and Grades 4–6. Each grouping has three equivalent forms (A, B, and C) to enhance the student's experience with frequent monitoring.

PreK–Grade 3

Phonemic Awareness
Print Concepts
Repeated Sentences
Story Retelling & Comprehension
Learning Behavior

Grades 4–6

Phonemic Awareness
Repeated Sentences
Expository Reading & Writing
Learning Behavior

Resources

The following resources are available for OLAI-2.
FAQs
Frequently asked questions follow. Click on a question to see the response.

Administering the OLAI-2

How do I clean/disinfect the picture cards?

[Summer 2020] For cleaning of the picture cards, it is recommended to use disinfecting wipes only, not sprays. The wipes may cause issues with paper and images of the cards over time with a large number of cleanings, but a strong disinfecting spray caused slight distortion of the images after one use with our testing. We will add lamination to all the card sets to protect against issues related to cleaning with either the wipes or sprays at the next printing. Refer to our Disinfecting Testing Materials document for more ideas.

Regarding Story Retelling, our team has had several discussions about the dual scoring of story elements and word count, as well as questions regarding the use of prompting. Can you clarify this task?

The Story Retelling task of the OLAI-2 is as much a subjective as an objective measure of language development. It requires a teacher to listen carefully, with the ear and the "eye," to make some informed judgments about the child's retelling based not just on the narrative itself but on personal knowledge of the child. This is why I suggest teachers wait until at least the third week of school in the fall before administering the assessment. The "gap" should be filled by teachers reading at least one story aloud each day and inviting children to "talk" about the setting, characters, problem and resolution of the problem. This is central to their developing comprehension, the "search for meaning," and ability to narrate.

As you know the OLAI-2 is a unique formative, criterion referenced assessment of language, literacy and learning behavior. It is different than the standardized tests they are accustomed to using. Oral language assessment requires a child and teacher to have established a rapport and mutual trust so they are comfortable "talking" to each other. The teacher needs to prompt an expanded or refined utterance and lift the child to "higher ground" without feeling this is cheating on the administration. But when these prompts are used they should be referenced and included in the teacher's notes. It takes time and experience for teachers to become adept at knowing when to prompt and which prompts to use. The approach is designed to encourage children to deliver their best retelling.

Scoring Story Retelling involves evaluating two interconnected parts: word count and story elements. Some children can retell a story using a minimum number of words from the original yet include all four elements of story grammar. Intervention for these children will require teachers to prompt for details and longer sentences. Other children may speak volumes and insert only one or two of these significant features. Their retellings may contain an abundance of repetitive stall words, e.g., "and then, and then, and, and," etc. Teachers can help advance these children's language acquisition by repeating their incomplete or garbled responses using complete and more detailed sentences.

When administering Expository Reading, should the examinee have the text in front of him/her for the intra- and extra- personal questions?

The examiner should have the pictures still in front of the student from the beginning of the task. Given the way the record form is laid out, the student would read the passage silently and then the examiner would take the record form to record the answers to the questions (on the back side of the passage in the form itself). Have the examiner start with that method—not showing the text, just the pictures, to the student. If the student struggles, it should be noted on the record form and then the examiner would be free to show the text as well to see if that helps. Keeping in mind that the task is not testing memory, the pictures are typically a good support to the student after the text is read.

In addition, only a few of the questions are related to specific text in the story, so using the text or not still requires the student to use personal, world knowledge and his or her own thinking skills.

On the phonemic awareness portion of the assessment, when you give the prompt "Can you say the /l/ in lions?" Do you then give a point if the student is able to produce the sound after the prompt? Or do professionals give a zero? Some professionals have had to use the prompt for every sound in every word.

Use the child's name to prompt for the individual sounds, e.g., Maria. Parse each sound in the child's name then go to lions. Say: "Show me how you get your mouth ready to say /l/ or what's the first sound you hear in lions?" Now follow the directions parsing and emphasizing each sound slowly. The student is awarded a point if ultimately they are successful within a reasonable number of trials. If the child doesn't, no point is scored. This is where the relationship with a student and inference comes into play. You decide when to stop trying for the skill during the assessment. The reason for the lack of response becomes an important part of the instructional plan, i.e., lack of information or knowledge, auditory distortions or learning behavior.

For Phonemic Awareness, may I give one example before starting so the student understands the task? Or may I tell the student, "I want you to identify the sound, not the letter?" Some professionals feel it would help the student to understand the task a little better first.

Yes. You may give one example before starting so the student understands the task. They may also explain that the student needs to identify the sound, not the letter. This should help the student to understand the task a little better at first. Some of these decisions must be made by you, based on your experiential knowledge and the learning behavior demonstrated by each student. Your familiarity with the assessment is vital and supporting the student's understanding of the task is central to acquiring useful results.

For the upper grades, what if I have to read the story for the student in the fall, and then for the winter assessment they are still unable to read the passage on their own? The manual says I only read the passage for the student on the first assessment. If they are unable to read the passage for the second assessment, then do we simply give them zero scores for the questions and the summary?

Ask yourself what has been happening with this student between the assessments. In general, there can be multiple reasons why the student can't or won't read the expository passage. The answer to the question depends on the reason—and needs to be determined to make the best instructional plan. It is also another example of the importance of knowing the student. In some cases you may need to gather more information outside the assessment—classroom observation is essential. If a student struggles to read the passage after the first administration of the assessment this is a signal that the instructional plan or literacy instruction in the classroom has been ineffective for whatever reason. If the student is unable or unwilling to read the passage independently the second time you can still acquire useful information by reading it to him or her and measuring listening comprehension. If the student is able to correctly respond to the questions this indicates that s/he understands some of the content vocabulary and concepts. Observe the student in the classroom to become familiar with the interactions between this student, other students and the teacher to witness first-hand what's happening during literacy instruction. Occasionally you will have to gather information beyond the assessment and classroom to fully grasp why the student continues to struggle. This all depends on the individual student.

In the original OLAI, I used to give a sample/practice sentence before beginning the Sentence Repetitions portion of the assessment. May I still give a sample/practice sentence now?

Yes. You certainly may provide a sample/practice sentence before beginning the Sentence Repetitions portion of the assessment. Again, the purpose of the OLAI-2 is to elicit a student's best performance in the shortest period of time so you can use the results to move directly and most effectively into instruction.

For the Story Retelling portion of the assessment, the manual on page 24 mentions that we may need to provide some prompts to ELLs during their retelling. Is it okay to ask about the story elements (character, setting, problem, resolution) or is that leading them too much? If it is okay to ask for the story elements, do they get a point for the correct response if we had to prompt them first?

It is OK to talk about story elements if the language you use is easily understood by the student. There is flexibility for ELLs and those least experienced in language to discover what they know. For example, you can talk a bit about the pictures before reading the story. Then it is typically more helpful to prompt the student's retelling while the s/he looks at each individual picture by asking: "How does the story begin or start? Then what happens? What happens after that? How does it end?" A student's responses to these prompts would more than likely contain setting, characterization, plot and resolution. This approach should mirror what daily classroom instruction provides through shared narrative as described on page 81 of the OLAI-2 manual. If the student responds correctly after these prompts they earn a point for each one. Unlike the notion of "not teaching to the test," the OLAI-2 does allow professionals dynamic flexibility and encourages adjusting your language and behavior during assessment and instruction. This means taking into account the student's learning behavior, knowing when to prompt further, persist or knowing when you have obtained enough information to stop.

Questions and Answers to Dr. Lance Gentile, author of the OLAI-2

What is the role of standardized testing in the schools, in your opinion?

I do not advocate replacing standardized tests with other types of measures. Instead, my encouragement to those working in RTI, Value Added Assessment (VAA), and other programs is to supplement required formal tests using an informal multiple measures, criterion referenced assessment that can demonstrate growth over shorter intervals. This type of assessment can be used to document progress and show the effectiveness of an instructional approach or to adjust the approach for a particular student or group of students based on the results. So when it comes to VAA and passing results on to the next year's instructor, informal multiple measures or criterion-referenced assessment provide an indication of where to begin teaching and/or how to build on the previous year's work.

Is the level of language used in OLAI-2 also required for understanding common instructional directions?

Absolutely. The most common syntax is the foundation of clear receptive and expressive communication (listening and speaking in the native as well as the target language). If students do not control these structures they cannot narrate (i.e., tell or retell a story) and they will be unable to read expository/information-based text. This skill is basic to comprehension in both literary and academic content and must be acquired early for students to learn how to analyze and interpret text.

One approach I encourage teachers and specialists to use every day to build story into the brain is Shared Narrative.

What would you say to teachers who have struggling students but do not feel they have time to respond to individual needs?

Somehow we find or make time to do other "more important" things, like skill and drill activity or teaching for the test but we can't manage to organize more powerful, meaningful and long lasting interactions. When we limit or remove purposeful "talk" from the instructional curriculum we are doing nothing to strengthen students' language acquisition and their ability to read and write to learn suffers mightily (more about this below in other responses).

Dr. Gentile, do you have any age-of-acquisition norms for syntactic forms?

Yes. These are fairly consistent across years of research. Stage I (going beyond the babbling stage) is referred to as Holophrastic, single word or the Proto stage, i.e., original, early or face-to-face development (at 10-12 months children use one word utterances). Stage II is the Transition stage (children move beyond the holophrastic utterances and begin using two words and mini-sentences), Stage III The Combining or Telegraphic Stage (from ages 2-3). Children begin mastering grammatical word order, expand sentences using cohesive links and add prosodic/sound differences. i.e., negatives, and questions (multi words or morphemes.) Stage IV Recursive Stage (3 and a half years and beyond. Children begin using complex sentences with more than one clause preceded by prepositions, conjunctions, relative pronouns, adverbial connectors. Prosodic use expands as well (i.e., commands and exclamations). These are the basis of subordination which means there is a linking or coordination of ideas based on using both grammatical and prosodic structures. Stage V Toward Adult Language (4 years and beyond). At this stage vocabulary expands enormously, grammatical morphemes are still being steadily acquired and new sentence structures begin to emerge as well as stylistic patterns appropriate to varied social communication situations.

From here on advanced levels of language acquisition depend on multiple, meaningful social interactions and decontextualized or purposeful conversations between students and competent users of the language. Later these levels may be enhanced through more challenging and diversified literary and academic reading and writing experiences.

Are there any suggestions for underachievers experiencing reading difficulty on the high school level?

Yes. But, it is difficult working with teachers and specialists at this level for a couple of reasons: in the upper grades teachers have to cope with as many as 35-40 students in a classroom and not uncommonly there are several different languages spoken as well as multiple levels of language and literacy development. To increase the burden an instructor may have to learn to cope successfully with a wide range of students' negative learning behavior. Also many subject area teachers or specialists may be quite inflexible in their approach, i.e., they may believe they are hired to teach their subject rather than their subjects. So they tend to do what they have always done because they may not know anything different or what they think they know just "ain't" so or what they do know, even if it's not working, is safe and they feel in control by continuing to do it.y Oracy Instructional Approach is focused on showing these professionals some ways to modify their work with expository or information-based text that includes whole class and small group work using: Cloze activities, Critical Dialogues emphasizing a triangular curriculum (literary, academic and multimedia to teach content). Each of these is used to conduct decontextualized/purposeful conversations with the goal of developing motivation, expanded and refined sentences, higher order thinking and gradually introducing more challenging reading and writing activities.

Working with students at this level can be nerve wracking because many have experienced embarrassment and failure with literacy and have acquired habituated, negative learning behavior over several years that drive them into fight or flight responses. These negative responses are difficult to change and require a consistently, gentle but firm hand, to reverse students' aversive thoughts, self-talk, and body language.

I also show teachers and specialists how to apply the Neurological Impress Method using taped passages or audio books to develop fluency. This is one of the most important instructional approaches to student's becoming literate because oral language (ear and voice, two major conduits to the brain) have to process written text fluently before the black "squiggles" on a page of text can be broadcast smoothly.

To reduce the tedium of reading and writing academic assignments a student's oral language has to mesh with the language that appears in textbooks. Usually this requires a good deal of practice in and away from the regular classroom by "joining up"™ with specialists, parents and others in the community.

For more supportive reading, three articles by Dr. Lance Gentile appear in the California Reader on lancegentile.com under Related Articles.

In Story Retelling, I have just been counting the total number of words the child uses to retell. I wonder if this is correct - must a child use the specific nouns, verbs, adverbs, and others that were in the story? What about repeating a word – are words used more than once counted more than once? What about articles, prepositions, and conjunctions – are they included in Word Count?

The scoring guidelines are on pages five and six of the record forms. Circle the words the child uses in the retelling, count them, and multiply this number by 100 to obtain a percentage correct score. Round percentage up to the nearest whole number. In my original work we did count the grammatical terms (nouns, verbs, cohesive links, prepositions, conjunctions, adverbs, relative pronouns, etc.). We found this to be overly cumbersome for what we measured. It is more expedient, and does not compromise results, by using the total number of words in the retelling multiplied by 100 and recording the percentage. The repeated words are not counted because some children may repeat words or phrases such as, "and then, and then, and then...".

Story retelling is a subjective measurement providing information that is helps inform instruction. Some children can retell a story with a very limited number of words and include the setting, character(s), problem and resolution without going into greater detail. In this case a child needs to listen to a story, talk about the vocabulary, sentence structures and meaning with you or other children. As time goes on, with more of these language experiences, you will notice an expansion of the narrative.

Other children include many more words and may or may not establish a complete narrative. Instructional conversations for this child or children should emphasize specific story elements that have been ignored or misrepresented in a retelling. Multiple exposures to a story and instructional conversations that include repeated practice using the vocabulary and sentence structures will gradually begin to appear in the retelling. It takes time to develop higher level retelling skills because many children have not listened to stories, talked about them with a knowledgeable adult who knows how to prompt for expansion and refinement.

 
Webinars
| | |
| --- | --- |
| The following training events are available for OLAI-2. |   |