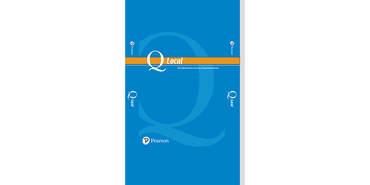 Ordering
Q Local Software
Software must be ordered by phone: 866-335-8418. Once your software is installed, you can order report administrations by phone or through this website.  The Q Local software package is offered in desktop (single copy) version only (Item # 02010D) which includes a one year license fee (starting at $161.90). 

Please note that as of May 1, 2023, we are no longer taking orders for new Q Local customers. You can continue to order replacement counters by contacting our Customer Support team.

Report Administrations
Report administrations can only be ordered by phone: 866-335-8418. Q Local report pricing can be found on the individual assessment pages. Please note that End Users will need to contact our Customer Care Team to have the report administrations added to their report counter.

The Q Local software package includes:

User Guide
USB report counter
Program download


With the Q Local annual license, you receive:

A Quick Start Guide
Online help for using the software and learning about specific assessments.
Ongoing technical support information for software questions and troubleshooting.
Future software upgrades, including Q Local software for new products.

 
Product Details
November, 2021: product notice regarding Windows 11

Q Local is a scoring and reporting software system that provides the convenience of desktop administration and scoring for more than 30 Pearson clinical assessments.

How it works

Install and administer

Q Local software is installed. Tests are taken on the computer or responses are manually keyed from an answer sheet.

Order administrations

A Q Local annual license fee is paid up front. Payments are then made only for the tests and administrations needed.

Track scores

A counter plugs into the USB port on the back of the computer. This keeps track of the number of test administrations scored.

Features

 
Custom data fields
On-screen report viewing
24-hour report usage re-ordering (US only)
Warning when running low on report usages
Saved client demographic information for reuse
On-screen administration for pre-selected batteries

Enhanced naming, viewing, and managing of scanned batches
Automatic report generation upon scanning answer sheets
Automatic reminders to back up data
Downloadable software updates
Administration of timed and graphics-based tests
Recycle bin for easily deleting records
Adobe PDF reporting

Assessments on Q Local

 
System Requirements
System requirements

The following system requirements must be in place to run Q Local:

Intel compatible processor 1 GHz or faster
2 GB RAM recommended
USB port for the report counter
5 GB of free hard disc space is required for stand alone and network versions with all components installed
1 GB of space is required for network version with client installed
1 GB of space is required for network version with HASP server only installed

Note: Q Local must be run on a U.S. version of Windows with Regional Options set to English (United States). International versions of Windows cause problems on installation.

Windows compatibility

Q Local must run on a US version of Windows with Regional Options set to English (United States). International versions of Windows cause problems on installation. If Windows 10 is not available to you, please consider using Q-global, our web-based system for scoring, reporting and administration of many of the proctored and self-administered assessments available on Q Local.

| | | | | | |
| --- | --- | --- | --- | --- | --- |
|   | v3.2 | v3.3 | v4.0 | v4.1 | v4.2 |
| Windows 10 |   | x | x | x | x |
| Windows 8 | x | x | x |   |   |
| Windows 7 | x | x | x |   |   |