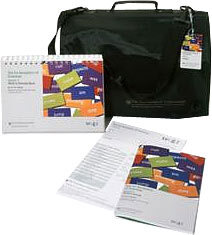 Test for Reception of Grammar—Version 2
TROG–2
Measures an individual's understanding of grammatical contrasts

Please allow for up to 6 weeks for delivery.
Kits

Starter & complete kits, print & digital

Test forms & reports

Booklets, record forms, answer sheets, report usages & subscriptions

Support materials

Manuals, stimulus books, replacement items & other materials

All products

All tests & materials offered for TROG–2
TROG 2 Complete Kit in Bag

749121300

Qualification Level

B

Includes Examiner's Manual, Stimulus Book, and 25 Record Forms

Estimated to ship:6 weeks

TROG-2 Manual

749121319

Qualification Level

B

TROG-2 Stimulus Book

749121327

Qualification Level

B

TROG-2 Record Forms

749121335

Qualification Level

B

Pkg of 25
Overview
Publication date:

2003

Age range:

4 years to adult

Qualification level:

B

Scoring options:

Hand-scoring

Administration Format:

Paper-and-pencil
Product Details
The Test for Reception of Grammar—Version 2 (TROG–2) is a fully revised and re-standardized version of the widely used TROG. Originally developed to investigate specific aspects of SLI, it tests the understanding of 20 constructs, four times each, using different test stimuli.

Each test stimuli is presented in a four-picture, multiple-choice format with lexical and grammatical foils. The difficulty range has been increased to effectively tap into the receptive grammar of secondary aged school children and young adults.

The TROG–2 is suitable for use by Speech-Language Pathologists, Psychologists, and Teachers of the Deaf. It is also useful for Pathologists assessing adults with acquired language disorder.