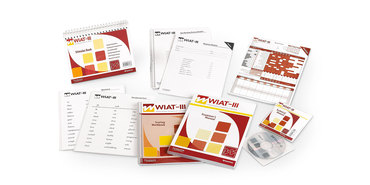 Kits

Starter & complete kits, print & digital

Test forms & reports

Booklets, record forms, answer sheets, report usages & subscriptions

Support materials

Manuals, stimulus books, replacement items & other materials

All products

All tests & materials offered for WIAT-III-CDN
WIAT-III CDN Complete Kit in Box

774759356

Qualification Level

B

Includes Examiner's Manual, Technical Manual CD (Children/Adult Norms), 25 Record Forms, 25 Response Booklets, Stimulus Book, Scoring Workbook, Oral Reading Fluency Book, Word Card, Pseudo Word Card, and Audio CD

WIAT-III CDN Complete Kit in Soft Case

774759364

Qualification Level

B

Includes items from 774759356 in a soft case

WIAT-III CDN Complete Kit with Scoring Assistant in Soft Case

774756705

Qualification Level

B

Includes WIAT-III CDN kit with Scoring Assistant in a soft case

WIAT-III CDN Complete Kit with Scoring Assistant in Box

774757329

Qualification Level

B

WIAT-III CDN Complete Kit with 75 Q-global Score Reports in Soft Case

774759380

Qualification Level

B

Includes items from 774759356 in a soft case, plus 75 Q-global Score Reports

WIAT-III CDN Complete Kit with 75 Q-global Score Reports in Box

774759372

Qualification Level

B

Includes items from 774759356, plus 75 Q-global Score Reports

WIAT-III Q-global Dyslexia Index Manual (Digital)

0150023197

Qualification Level

B

Once ordered, the digital asset is accessible by logging into Q-global and visiting the Q-global Resource Library. It is a view-only digital file.

WIAT-III CDN Q-global Dyslexia Index Manual (Digital)

A103000219469

Qualification Level

B

WIAT-III Q-global Examiner's Manual (Digital)

A103000232442

Qualification Level

B

Once ordered, the digital asset is accessible by logging into Q-global and visiting the Q-global Resource Library. It is a view-only digital file.

WIAT-III CDN Q-global Technical Manual (Digital)

A103000233215

Qualification Level

B

WIAT-III CDN Digital Manual on Q-global

77476273X

Qualification Level

B

WIAT-III CDN Technical Manual CD

774757256

Qualification Level

B

WIAT-III Dyslexia Index Manual (Print)

0158015258

Qualification Level

B

WIAT-III Examiner's Manual (Print)

0158984617

Qualification Level

B

WIAT-III CDN PreK K Combination Form Package

077475723X

Qualification Level

B

Includes 25 PreK-K Record Forms and 25 PreK-K Response Booklets

WIAT-III CDN Combination Form Package with 25 Q-global Score Reports

774759399

Qualification Level

B

Includes Record Forms (pkg 25), Response Booklets (pkg 25) and 25 Q-global score reports.

WIAT-III Q-global Pseudoword Card (Digital)

A103000232441

Qualification Level

B

This item is to be used for demonstration purposes only by the examiner during an administration, not for examinee use.

WIAT-III Q-global Word Card (Digital)

A103000232440

Qualification Level

B

This item is to be used for demonstration purposes only by the examiner during an administration, not for examinee use.

WIAT-III Pseudoword Card (Print)

0158984692

Qualification Level

B

WIAT-III Word Card (Print)

0158984684

Qualification Level

B

WIAT-III Q-global Audio Files (Digital)

A103000236812

Qualification Level

B

Once ordered, the digital asset is accessible by logging into Q-global and visiting the Q-global Resource Library. It is a downloadable file.

WIAT-III CDN Q-global Stimulus Book (Digital)

A103000233214

Qualification Level

B

WIAT-III CDN Stimulus Book (print)

774757264

Qualification Level

B

WIAT-III Scoring Workbook (Print)

0158984668

Qualification Level

B

WIAT-III CDN Q-global Score Report

774759151

Qualification Level

B

WPPSI-IV CDN / WIAT-III CDN Q-global-Combination Report

077475916X

Qualification Level

B

Price per report. Also requires one usage of each a WPPSI-IV CDN Score Report and a WIAT-III CDN Score Report to obtain the WPPSI-IV CDN / WIAT-III CDN Combination Report.

WIAT-III CDN 1-Year Q-global Scoring Subscription

774760354

Qualification Level

B

WIAT-III CDN PreK-K Combination Form Package with 25 Q-global Score Reports

774759402

Qualification Level

B

WIAT-III CDN Combination Form Package

774757299

Qualification Level

B

Includes 25 Record Forms and 25 Response Booklets

WIAT-III CDN-E Q-global Response Booklet (Digital)

A103000233213

Qualification Level

B

WIAT-III CDN Enhanced Response Booklets

774757345

Qualification Level

B

Includes 25 Response Booklets (Print) and several content and scoring modifications to the original WIAT-III Canadian version in Numerical Operations, Math Problem Solving, Pseudoword Decoding, and Written Expression. See the full details under "Additional Materials" on the Resources tab.

WIAT-III CDN Oral Reading Fluency Booklet (print)

774757272

Qualification Level

B

WIAT-III CDN Q-global Oral Reading Fluency Booklet (Digital) (English)

A103000233212

Qualification Level

B

WIAT-III Audio CD

0158984706

Qualification Level

B

WIAT-III CDN Scoring Assistant CD

774757280

Qualification Level

B

WIAT-III CDN Record Forms Qty 25 (Print)

774757337

Qualification Level

B

WIAT-III Q-global Score Report -US Norms - Qty 1 (Digital)

0150012640

Qualification Level

B
Overview
Publication date:

2009

Age range:

Individuals 4:0-50:11

Scores/Interpretation:

Fall, Winter, and Spring grade-based standard scores, age-based standard scores, percentile ranks, stanines, NCEs, age and grade equivalents.


Qualification level:

B

Completion time:

Varies by grade level and number of subtests administered

Administration:

Paper-and-pencil or online administration

Scoring options:

Q-interactive administration and Q-global™ web-based scoring

Telepractice:
Help us build the WIAT®-4 Canadian Edition!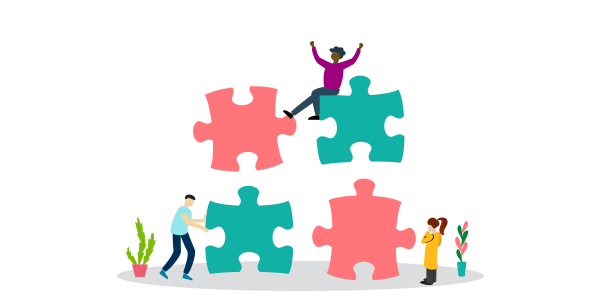 Join our assessment field testing program and make sure your voice is heard.
Product Details
The WIAT-III is an achievement test for use in a variety of clinical, educational and research settings, including schools, clinics, private practices and residential treatment facilities.

Benefits

Screen for dyslexia with stimulus materials you may already own with new Dyslexia Index Scores
Identify student academic abilities, make educational placement decisions, diagnose specific learning disability, design instructional objectives, and plan interventions.
Measure eight areas of achievement to assist in the identification and classification of learning disabilities.
Focus on reading goals and objectives with the Early Reading Skills subtests.
Evaluate patterns of strengths and weaknesses to identify learning disabilities.

Features

Subtests include: Enhanced Listening Comprehension, Oral Expression, Written Expression subtests, Enhanced Reading Comprehension, Oral Reading (new), Math Fluency (new), and Early Reading Skills (new).
Dyslexia Index Scores can be used for screening, inclusion in a comprehensive assessment battery, and as a tool for research.
Improved scoring rules in response to scoring studies, theoretical reviews by expert researchers, and usability reviews by teachers and clinicians.
Enhanced scoring software and interactive scoring guide in every kit.
Updated Canadian norms for PreK through Grade 12 as well as for individuals ages 4:0–50:11; the adult norm sample from 20–50:11 years is also linked to the WAIS–IV-CDN norm sample.
WIAT–III CDN includes linking studies for ability-achievement discrepancy analysis with the WISC®–IV CDN, WPPSI®–IV CDN, WAIS–IV CDN, WNV-CDN and the Differential Ability Scales®—Second Edition (DAS®–II) (U.S. data only).
The WIAT–IIICDN also includes validity studies with the WIAT®–II-CDN and WF:AS-CDN.
Two-sided stimulus book to make administration easier.
Separate PreK–K record form/response booklet for those subtests appropriate for students in pre-kindergarten or kindergarten only.
Improved usability of materials—all administration instructions are conveniently located at the beginning of each subtest on the record form. The stimulus book is used only for select subtests, and only one stimulus book is required.
Real-life scoring examples and scoring workbook to assist examiners in learning and using the scoring rules.
"Quick Score" guide for Essay Composition to assist examiners with scoring essays quickly and reliably.
Improved scoring rules that are featured in response to scoring studies, theoretical reviews by expert researchers, and usability reviews by teachers and clinicians.
Enhanced skill analysis for core subtests at both the item level and sub-item level.
Intervention goal statements for core subtests to assist with IEP goals and help develop planning for intervention.

Telepractice

Find out how to use this test in your telepractice.
Q-interactive
Benefits of WIAT-III on Q-interactive

Access the full complement of WIAT-III subtests with the tap of a button.
Create custom batteries by combining subtests from the WIAT-III with ability measures such as the WISC-V.
Engage children by displaying stimuli on the iPad
Standardize administration with automated basal and ceiling rules.
Automatically generate score reports, including ability-achievement discrepancy and patterns of strengths and weaknesses analyses with the WISC-V and other cognitive tests.
Obtain scaled scores immediately after finishing a subtest, to increase speed and accuracy.
Save time by having skills analysis automatically calculated by the system.

 

How can I buy WIAT-III-CDN on Q-interactive?

New customers:

Annual Q-interactive licenses can be purchased using our online order form or by calling Customer Support at 1-866-335-8418. See the Q-interactive license options for more information on pricing.

Current Q-interactive customers:

If you want to add the WIAT-III-CDN to your account, visit our online order form and select the "Add test(s) to existing account" option. You may also call Customer Support at 1-866-335-8418.

 
FAQs
Frequently asked questions follow. Click on a question to see the response.

Q & A from the KTEA-3 and WIAT-III Dyslexia Index scores webinars

Where do I access these Dyslexia Index scores?

In print, in Q-global, and soon-to-be in Q-interactive!

KTEA-3 Dyslexia Index Scores Manual (Manual Scoring) 015801524X
KTEA-3 Dyslexia Index Scores Manual on Q-global 0150023189
WIAT-III Dyslexia Index Scores Manual (Manual Scoring) 0158015258
WIAT-III Dyslexia Index Scores Manual on Q-global 0150023197

Is the information in these new manuals similar to the Essentials book?

The original tables were first published in the Wiley Essentials of KTEA-3 and WIAT-III Assessment book, yes. However, these new manuals are expanded in content (with a wider age range in the case of WIAT-III), have the necessary forms, directly include scoring and significant interpretive information related to risk and recommendation language.

Is the score form included when I order protocols?

The score form is included in the new manuals - you may reproduce!

If we use either the KTEA-3 or the WIAT-III comprehensive tests now, can we just use the relevant subtests needed for these scores, or do we need other content?

If you have the current KTEA-3 or WIAT-III complete kits, you have everything you need except the new Dyslexia Index score manual--choose print or Q-global version.

Can I use the raw data from the Q-interactive administration to score using one of these new manuals?

Yes, you can use an existing KTEA-3 or WIAT-III administration with the new Dyslexia Index score manual.

Will Q-global score this currently? 

We are working on approvals for integrating the Dyslexia Index scores into the Q-global scoring and reporting, but that functionality is not available at this time.

How do you get the computation form?

It's included in the new manual.

Will the WIAT-III Dyslexia Index score give us a different score than typical scoring on the WIAT-III? 

Yes. It will provide a new score and that was not available before in the WIAT-III test. This score can be used on its own as a screener, or it can be used as part of the comprehensive evaluation with a full administration of KTEA-3 or WIAT-III.

 
Webinars
The following training events are available for WIAT-III.