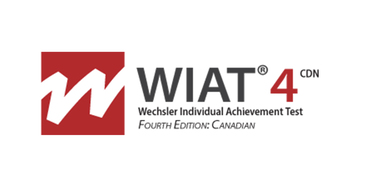 Wechsler Individual Achievement Test, Fourth Edition-Canadian
WIAT-4-CDN
An individually administered achievement test for use in a variety of clinical, education, and research settings.  Canadian edition currently in development.  See the Product Details tab for information about becoming an Examiner.
Overview
Age range:

4:0- 50:11

Qualification level:

B

Completion time:

Varies by grade level and number of subtests administered
Product Details
WIAT-4 Canadian Edition currently in development!

Be among the first to try the new version! Learn More

Pearson Clinical Assessment is currently seeking professionals and supervised graduate students in the fields of psychology, special education, or psychometrics to collaborate with us as examiners on the WIAT-4-CDN Standardization Study. The standardization study began August 2022 and will run until fall 2023. You choose the most convenient time to participate!

The US-normed and developed test is now available in Canada exclusively on Q-interactive! See more information.