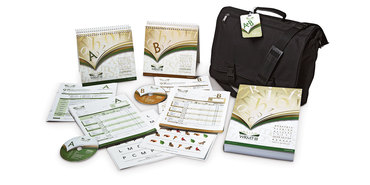 Kits

Starter & complete kits, print & digital

Test forms & reports

Booklets, record forms, answer sheets, report usages & subscriptions

Support materials

Manuals, stimulus books, replacement items & other materials

All products

All tests & materials offered for WRMT-III
WRMT-III Form A & B Combo Kit (Print)

16700

Qualification Level

B

Includes 2 Manuals (Print), 25 Form A Record Forms (Print), 25 Form B Record Forms (Print), 25 Form A Oral Reading Fluency Forms (Print), 25 Form B Oral Reading Fluency Forms (Print), Form A Stimulus Book (Print), Form B Stimulus Book (Print), Rapid Automatic Naming Cards (Print), 2 Audio CDs, and 2 soft-side carrying cases

WRMT-III Form A Kit (Print)

16710

Qualification Level

B

Includes Manual (Print), 25 Form A Record Forms (Print), 25 Form A Oral Reading Fluency Forms (Print), Form A Stimulus Book (Print), Rapid Automatic Naming Cards (Print), and Audio CD in a carrying case

WRMT-III Form B Kit (Print)

16720

Qualification Level

B

Includes Manual (Print), 25 Form B Record Forms (Print), 25 Form B Oral Reading Fluency Forms (Print), Form B Stimulus Book (Print), Rapid Automatic Naming Cards (Print), and Audio CD in a carrying case

Estimated to ship:6 weeks

WRMT-III Form A & B Combo Kit (Print) with Q-global Score Reports Qty 50 (Digital)

16705

Qualification Level

B

Includes 2 Manuals (Print), 25 Form A Record Forms (Print), 25 Form B Record Forms (Print), 25 Form A Oral Reading Fluency Forms (Print), 25 Form B Oral Reading Fluency Forms (Print), Form A Stimulus Book (Print), Form B Stimulus Book (Print), Rapid Automatic Naming Cards (Print), 2 Audio CDs, 2 soft-side carrying cases, and 50 Q-global score reports

WRMT-III Form A Kit (Print) with Q-global Score Reports Qty 25 (Digital)

16716

Qualification Level

B

Includes Manual (Print), 25 Form A Record Forms (Print), 25 Form A Oral Reading Fluency Forms (Print), Form A Stimulus Book (Print), Rapid Automatic Naming Cards (Print), Audio CD in a carrying case, and 25 Q-global score reports

WRMT-III Form B Kit (Print) with Q-global Score Reports Qty 25 (Digital)

16726

Qualification Level

B

Includes Manual (Print), 25 Form B Record Forms (Print), 25 Form B Oral Reading Fluency Forms (Print), Form B Stimulus Book (Print), Rapid Automatic Naming Cards (Print), Audio CD in a carrying case, and 25 Q-global score reports

WRMT-III Q-global Manual (Digital)

A103000184179

Qualification Level

B

Once ordered, the digital asset is accessible by logging into Q-global and visiting the Q-global Resource Library. It is a view-only digital file.

WRMT-III Form A Q-global Stimulus Book (Digital)

A103000185236

Qualification Level

B

Includes WRMT-III Form A Q-global Digital Examinee Stimulus Book, Form A Q-global Examiner Stimulus Book and Audio Files

WRMT-III Form B Q-global Stimulus Book (Digital)

A103000185237

Qualification Level

B

Includes WRMT-III Form B Q-global Digital Examinee Stimulus Book, Form B Q-global Examiner Stimulus Book and Audio Files

WRMT-III Form A Stimulus Book

16711

Qualification Level

B

WRMT-III Form B Stimulus Book

16721

Qualification Level

B

WRMT-III Q-global Score Report Qty 1 (Digital)

16706

Qualification Level

B

WRMT-III Q-global Scoring Subscription 1 Year (Digital)

QG1WR3

Qualification Level

B

Includes unlimited scoring per user within an account

WRMT-III Form A Record Forms Qty 25 (Print)

16712

Qualification Level

B

WRMT-III Form B Record Forms Qty 25 (Print)

16722

Qualification Level

B

WRMT-III Form A Record Forms Qty 25 (Print) with Q-global Score Reports Qty 25 (Digital)

16717

Qualification Level

B

WRMT-III Form B Record Forms Qty 25 (Print) with Q-global Score Reports Qty 25 (Digital)

16727

Qualification Level

B

WRMT-III Form B Oral Reading Fluency Forms Qty 25 (Print)

16723

Qualification Level

B

WRMT-III Form A Oral Reading Fluency Forms Qty 25 (Print)

16713

Qualification Level

B

WRMT-III Q-global Rapid Automatic Naming Cards (Digital)

A103000184180

Qualification Level

B

Once ordered, the digital asset is accessible by logging into Q-global and visiting the Q-global Resource Library. It is a downloadable file.

WRMT-III Form A Audio CD

16714

Qualification Level

B

Estimated to ship:6 weeks

WRMT-III Form B Audio CD

16724

Qualification Level

B

Estimated to ship:6 weeks
Overview
Publication date:

2011

Age range:

Ages 4:6 – 79:11; Grades K–12

Scores/Interpretation:

Standard scores, percentile ranks, age and grade equivalents, Relative Performance Index (RPI), Growth Scale Value (GSV); Cluster scores for Total Reading, Readiness, Basic Skills, Reading Comprehension

Qualification level:

B

Administration:

Paper-and-pencil

Scoring options:

Q-global™ web-based or Manual scoring

Telepractice:
Ordering
Two pricing options are now available for scoring and reporting on Q-global. In addition to the current per-report price, there is now an unlimited-use scoring and reporting subscription available in one-, three-, and five-year terms. Both pricing options are listed in the pricing section below.

Important note: Each subscription is per user for the WRMT-III only and will begin on the date of order processing unless otherwise requested.

 
Product Details
WRMT-III is an individual assessment of reading skills for children and adults.

Benefits

Identify specific strengths and weaknesses in reading skills to plan targeted remediation.
Determine reading strategies for students with special needs.
Evaluate struggling readers and screen for reading readiness.
Guide educational selection and placement decisions.
Test efficiently, with simplified administration and scoring.

Features

More than 50 percent of all WRMT-III content has been updated. This significant revision retains the format and structure of the WRMT-R/NU, while expanding the test's range to give you even greater diagnostic power.

Kit includes: manual, record form, Supplemental Record Form for Oral Reading Fluency, stimulus book, Rapid Automatic Naming stimulus cards, Listening Comprehension audio CD.
Comprehensive, contemporary reading coverage based on extensive research.
All new photorealistic stimulus art to more readily engage children.
Two parallel forms that can be used to monitor reading growth.
Basal and ceiling rules and grade-specific start points to help administer only those items within the examinee's functional range.
Item-level error analysis on Listening Comprehension, Passage Comprehension, Phonological Awareness.
Within-item-level error analysis on Word Attack, Word Identification, Oral Reading Fluency.
New norms: conducted from July 2009 through June 2010 on a nationally representative sample of 3,360 individuals aged 4 years 6 months through 79 years 11 months.

Telepractice

Find out how to use this test in your telepractice.

 

At a glance

Get a closer look at the benefits and features of this product.
New Subtests

Phonological Awareness

Listening Comprehension

Rapid Automatic Naming

Oral Reading Fluency

Revised Subtests

Letter Identification

Word Identification

Word Attack

Word Comprehension

Passage Comprehension

 
Sample Reports

The following sample reports are available.

Now Available!

Digital Assets: Stimulus Books, Manuals, and Other Administration Materials

You can now choose to replace your paper administration components with a digital version of each piece. The Q-global Resource Library hosts WRMT-III digital stimulus books, manuals, and ancillary administration materials. Each component can be purchased separately or as a digital kit.

NOTE: Paper record forms and scoring are not included in some digital kits at this time. Please refer to the descriptions for items included in any kit purchase.

 
Resources
The following resources are available for WRMT-III.

Overview Materials

 
Webinars
| | |
| --- | --- |
| The following training events are available for Woodcock Reading Mastery Tests | Third Edition. |   |