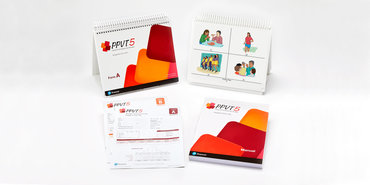 Kits

Starter & complete kits, print & digital

Test forms & reports

Booklets, record forms, answer sheets, report usages & subscriptions

Support materials

Manuals, stimulus books, replacement items & other materials

All products

All tests & materials offered for PPVT-5
PPVT-5 Forms A & B Complete Kit (Print)

0158013410

Qualification Level

B

Includes Form A Complete Kit [PPVT-5 Manual (Print), Form A Stimulus Book (Print), 25 Form A Record Forms (Print), 1 luggage tag, 1 black zipper carry bag with handles and strap], Form B Complete Kit [PPVT-5 Manual (Print), Form B Stimulus Book (Print), 25 Form B Record Forms (Print), 1 luggage tag, 1 black zipper carry bag with handles and strap]

PPVT-5 Form A Complete Kit (Print)

0158013328

Qualification Level

B

Includes Manual (Print), Form A Stimulus Book (Print), 25 Form A Record Forms (Print), 1 Luggage Tag, 1 black zipper carry bag with handles and strap

PPVT-5 Form B Complete Kit (Print)

0158013336

Qualification Level

B

Includes Manual (Print), Form B Stimulus Book (Print), 25 Form B Record Forms (Print), 1 Luggage Tag, 1 black zipper carry bag with handles and strap

PPVT-5/EVT-3 A & B Combo Kit (Print)

0158013611

Qualification Level

B

Includes PPVT-5 Form A Complete Kit [PPVT-5 Manual (Print), Form A Stimulus Book (Print), 25 Form A Record Forms (Print), 1 luggage tag, 1 black zipper carry bag with handles and strap], PPVT-5 Form B Complete Kit [PPVT-5 Manual (Print), Form B Stimulus Book (Print), 25 Form B Record Forms (Print), 1 luggage tag, 1 black zipper carry bag with handles and strap], EVT-3 Form A Complete Kit [EVT-3 Manual (Print), Form A Stimulus Book (Print), 25 Form A Record Forms (Print), 1 luggage tag, 1 black zipper carry bag with handles and strap], Form B Complete Kit [EVT-3 Manual (Print), Form B Stimulus Book (Print), 25 Form B Record Forms (Print), 1 luggage tag, 1 black zipper carry bag with handles and strap]

PPVT-5/EVT-3 Form A Combo Kit (Print)

015801359X

Qualification Level

B

Includes PPVT-5 Form A Complete Kit [PPVT-5 Manual (Print), Form A Stimulus Book (Print), 25 Form A Record Forms (Print), 1 luggage tag, 1 black zipper carry bag with handles and strap], EVT-3 Form A Complete Kit [EVT-3 Manual (Print), Form A Stimulus Book (Print), 25 Form A Record Forms (Print), 1 luggage tag, 1 black zipper carry bag with handles and strap]

PPVT-5/EVT-3 Form B Combo Kit (Print)

0158013603

Qualification Level

B

Includes PPVT-5 Form B Complete Kit [PPVT-5 Manual (Print), Form B Stimulus Book (Print), 25 Form B Record Forms (Print), 1 luggage tag, 1 black zipper carry bag with handles and strap], EVT-3 Form B Complete Kit [EVT-3 Manual (Print), Form B Stimulus Book (Print), 25 Form B Record Forms (Print), 1 luggage tag, 1 black zipper carry bag with handles and strap]

PPVT-5 Q-Global Manual (Digital)

0150022603

Qualification Level

B

Once ordered, the digital asset is accessible by logging into Q-global and visiting the Q-global Resource Library. It is a view-only digital file.

PPVT-5 Manual (Print)

0158013409

Qualification Level

B

PPVT-5 Form A Q-Global Stimulus Book (Digital)

0150022581

Qualification Level

B

Once ordered, the digital asset is accessible by logging into Q-global and visiting the Q-global Resource Library. It is a view-only digital file.

PPVT-5 Form B Q-Global Stimulus Book (Digital)

015002259X

Qualification Level

B

Once ordered, the digital asset is accessible by logging into Q-global and visiting the Q-global Resource Library. It is a view-only digital file.

PPVT-5 Form A Stimulus Book (Print)

0158013360

Qualification Level

B

PPVT-5 Form B Stimulus Book (Print)

0158013395

Qualification Level

B

PPVT-5 Q-Global Individual Score Summary Report Qty 1 (Digital)

0150023138

Qualification Level

B

Includes the administration of the PPVT-5 via Q-Global On-Screen or Remote Administration

PPVT-5 Q-Global Scoring Subscription 1 Year (Digital)

QG1PPVT5

Qualification Level

B

Includes unlimited scoring per user within an account

PPVT-5 Form A Record Forms Qty 25 (Print)

0158013344

Qualification Level

B

PPVT-5 Form B Record Forms Qty 25 (Print)

0158013352

Qualification Level

B
Overview
Publication date:

December, 2018

Age range:

2:6 - 90+Years

Scores/Interpretation:

Age-based standard scores (M = 100, SD = 15), percentiles, normal curve equivalents (NCEs), stanines, age equivalents and Growth Scale Values (GSVs)

Qualification level:

B

Completion time:

10-15 Minutes

Administration:

Paper/pencil or Digital

Scoring options:

Q-global™ Scoring & Reporting and Manual Scoring

Note:

Cite this product as: Dunn, D. M. (2019). Peabody Picture Vocabulary Test (5th ed.) [Measurement instrument]. Bloomington, MN: NCS Pearson.

Telepractice:
Product Details
PPVT-5 maintains the basic format and qualities of the PPVT-4 with additional upgrades and refinement of the digital applications.

Benefits

Measure receptive vocabulary acquisition.
Contribute useful information when assessing receptive vocabulary, as part of a language evaluation, across the lifespan.
Contribute useful information when screening or assessing strengths and weaknesses in the specific domain of semantics (i.e., word knowledge) and general area of language development.
Directly compare receptive and expressive vocabulary when you also administer the EVT-3.
Move immediately into evidence-based interventions using those presented within the Q-global system.

Features

PPVT-5 can be combined with EVT-3, its co-normed companion test for receptive vocabulary, and The Bridge of Vocabulary 2.

Available in paper/pencil and digital formats.
Qualitative Analyses: five ways to help you make hypotheses about vocabulary performance.
Growth Scale Values (GSVs): an objective score for measuring changes in performance over time.
Updated normative data.

Sample Report

The following sample reports are available for PPVT-5.

Telepractice

Find out how to use this test in your telepractice.
Q-interactive
PPVT-5 on Q-interactive at a Glance:
Materials Needed
Also available in French
PPVT-5 is also available on Q-interactive in French. See PPVT-5-CDN-F
Benefits of PPVT-5 on Q-interactive
Better engage your clients with colorful on-screen administration
Ensure accurate administration with automated start points, discontinue rules, and scoring
Automatically generate score reports, including a receptive/expressive comparison report between the PPVT-5 and EVT-3.
How Can I Buy PPVT-5 on Q-interactive?
New customers:
Annual Q-interactive licenses can be purchased using our online order form or by calling Customer Support at 1-866-335-8418. See the Q-interactive license options for more information on pricing.
Current Q-interactive customers:
If you want to add the PPVT-5 to your account, visit our online order form and select the "Add test(s) to existing account" option. You may also call Customer Support at 1-866-335-8418.
Webinars
| | |
| --- | --- |
| The following training events are available for PPVT-5. |   |
You may also be interested in....