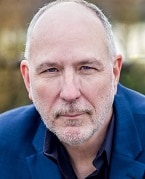 Dave Corey, PhD, ABPP
Dr. Corey is a licensed psychologist with more than 30 years of experience performing high-stakes evaluations of public safety applicants and employees. He is the founding president of the American Board of Police & Public Safety Psychology and a Fellow of the American Psychological Association.
He is board certified in forensic psychology and in police and public safety psychology with the American Board of Professional Psychology. Dr. Corey is licensed in Oregon, Washington, Hawaii, California, Utah, and Arizona.