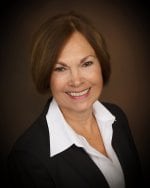 Kathleen T. Williams, PhD
Kathleen T. Williams, PhD, began her professional career as a second-grade teacher in 1968. Since that time she has been employed as a classroom and remedial reading teacher; speech pathologist for both preschool and K-12; and school psychologist for K-12. She has taught at the graduate and undergraduate levels. Since 1989 she has been engaged in the development and publishing of assessment and curriculum materials.
Dr. Williams is the author of the Reading Fluency Indicator, the Group Mathematics Assessment and Diagnostic Evaluation, the Math-Level Indicator, the Group Reading Assessment and Diagnostic Evaluation, the Reading-Level Indicator, and the Expressive Vocabulary Test – First & Second Editions. Dr. Williams has served as a technical consultant for several large government studies on early childhood development.
Dr. Williams recently retired from The College Board where she was the Vice President for the Office of Academic Initiatives and Test Development. However, she continues as a presenter of continuing education workshops addressing reading comprehension, vocabulary development, and interpretation of standardized test results.
Dr. Williams has a BS in Audiology and Speech Sciences from Purdue University, an EdM in Elementary Education/Reading from Valparaiso University, and an MA in Educational Psychology and a PhD in School Psychology from Ball State University.