Up-beats: A playlist for down days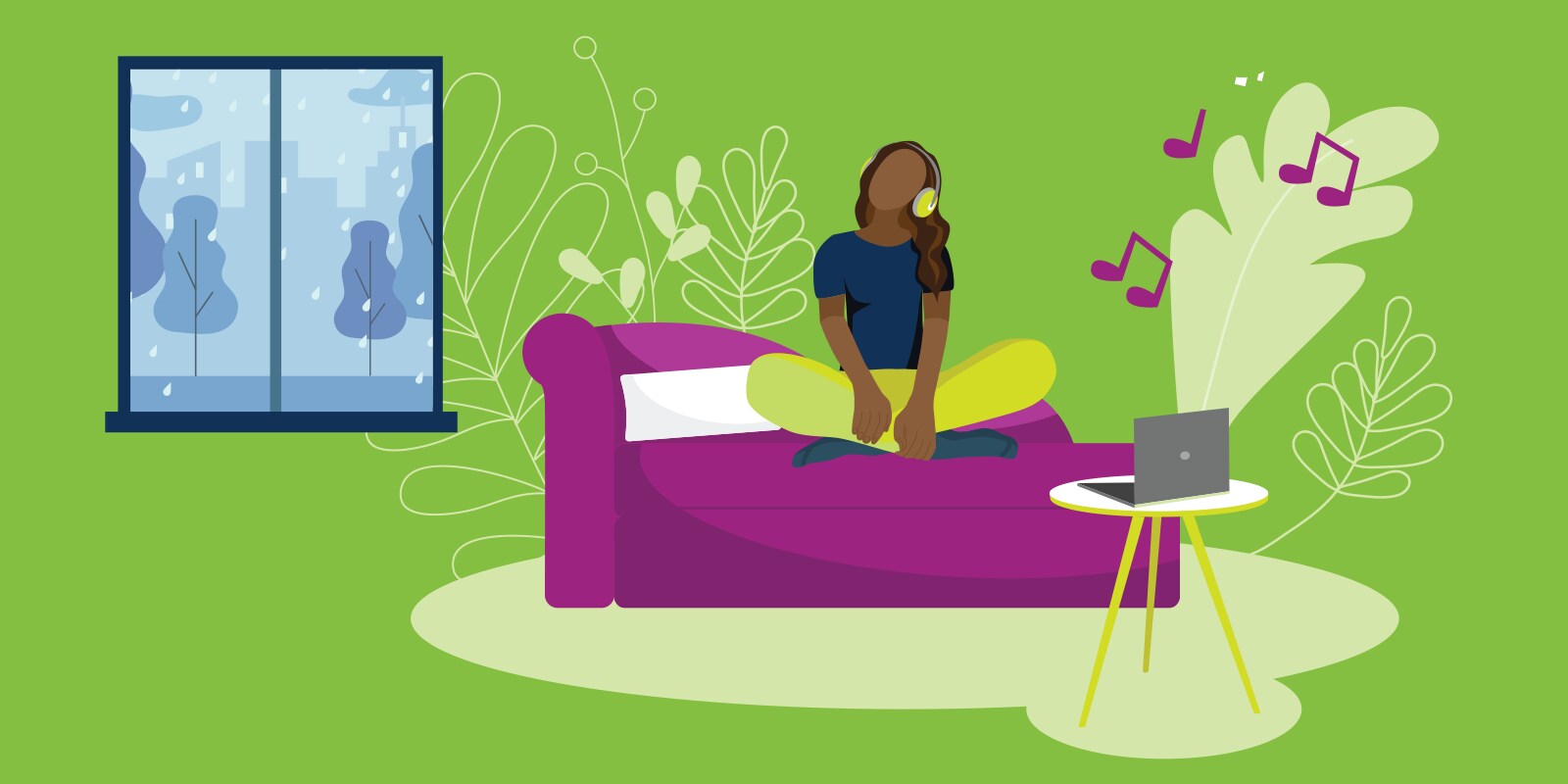 How many times have you gotten into your car after a particularly challenging day, turned on the radio, and suddenly felt your mood improving? Believe it or not, there's actual science behind this phenomenon. Music's rhythm and repetition engage the neocortex of your brain, and research supports the use of music therapy for various mental health conditions, including depression, trauma, and anxiety. Creating a "rainy-day" playlist can be a lot of fun and might just save the day tomorrow! Here are a few of our favorites...
Five foot-tapping fan favorites
I Can See Clearly Now by Jimmy Cliff — This transcendent, joy-inspiring song perfectly encapsulates the jubilance that comes from a bad day that's suddenly turned itself around. Look straight ahead; there's nothing but blue skies!
I Got You (I Feel Good) by James Brown — From the iconic "Whoa!" that sets the tone for James' buoyant lyrics, this ultimate "feel good" song will have you singing along in no time (and you knew that it would now).
Happy by Pharrell Williams — Seems as if Pharrell knows a thing or two about turning lemons into lemonade when he sings, "Well give me all you've got, don't hold back. Well, I should probably warn you — I'll be just fine." Clap along if you know what happiness is to you!
Young Folks by Peter Bjorn and John — Sometimes we just need to feel accepted, imperfections and all. Young Folks tells the tale of two friends who turn a blind eye to one another's pasts and choose to live in the moment. If the whistling doesn't turn your frown upside down, the message certainly will!
What a Feeling by Irene Cara — If you grew up in the 80's, three things are true: You used waaaaay too much hairspray (yes... you did), you got up early every Saturday to watch cartoons, and you kicked and stomped your way through this song like a champ. Your hairstyle may have (drastically) changed and cartoons are now available on-demand, but this song will ALWAYS inspire you to dance right through your life.
We hope we've inspired you to create your own rainy-day playlist! If you enjoyed our list of up-beats for down days, check out Five easy-to-implement habits for improving your mental health at work.