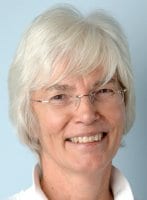 Sheila E. Henderson
Sheila Henderson is an Emeritus Reader at the UCL Institute of Education, University of London and formerly Visiting Professor at the University of Leeds. Over the years, she has taught on the Primary Postgraduate Certificate in Education, Diploma and Masters Courses in Child Development, Psychology of Education, and the Education of Children with Special Needs.
She contributed regularly to training courses for educational and clinical psychologists and has delivered in-service training to teachers, therapists, psychologists, and doctors in the UK and abroad. Sheila has lectured on her research throughout Europe, North and South America, Australia and the Far East and was the founder of the DCD conferences, which now attract hundreds of delegates from around the world.
Sheila has worked with researchers from many different professions but her closest collaborations have been with David Sugden, whose career path is amazingly similar, and with , who started off as her PhD student and who now heads up her own research team at Oxford Brookes University.
Understanding Motor Control and Children with Motor Difficulties
Sheila began her professional life as a Physical Education (PE) teacher and throughout her career has maintained an interest in how we all learn motor skills as well as in children who find this difficult.
After teaching PE for a short time, Sheila realised she wanted to understand more about children who really struggled in PE and was offered the chance to join a research project on children with motor difficulties at the University of Glasgow, in Scotland.
This project later led to the first edition of the Movement Assessment Battery for Children (Movement ABC). In order to learn more about the science of motor skill learning and development, however, Sheila had to go to Canada to study psychology where she completed a PhD on the topic of how adults learn complex aiming skills.
Returning to the UK in 1974, Sheila took up a Research Lectureship at the Institute of Education, University of London, which was funded by the Spastics Society. In addition to studying children with cerebral palsy, she has studied the motor difficulties of children with Down Syndrome, children with muscular dystrophy, children with Asperger Syndrome, children born prematurely, children with Developmental Coordination Disorder (DCD), and children with handwriting difficulties.
This body of work includes experimental studies of normal motor and cognitive development, as well as large scale medical follow-up studies of children at risk.
The Movement Assessment Battery for Children-Second Edition (Movement ABC 2)
Sheila is principal author of the Movement ABC and has been involved in its development since the beginning. To start with, the only component was the standardised test. After working together for a while, however, David Sugden and Sheila realised that their separate assessment instruments could be combined to make a much more useful package for practitioners. This led to the production of Movement ABC which also contained some ideas on how to help children who had been identified as having difficulty.
Ten years later, it was time for another revision & new norms. Anna Barnett became project director for Movement ABC 2 and co-author of the test manual. Since then the tests has been translated into at least fifteen languages and have become some of the most widely used measures of DCD in the world. In addition to completely revising the assessment components, David Sugden and Sheila also updated their intervention guidelines, presenting a new approach known as Ecological Intervention.
Handwriting and the Detailed Assessment of Speed of Handwriting (DASH and DASH 17+)
When talking with parents, teachers and therapists, difficulty with handwriting is often mentioned as one of the most intractable problems. Although alternative forms of communication are now available, young children still spend a lot of their time in the classroom writing by hand and as they get older exams have to be handwritten right up to university level.
Thus there is still a great need for assessment instruments in this area along with material to help teachers and therapists help their students.
In 1983, when the teaching of handwriting was much neglected, Sheila was one of the founder members of the National Handwriting Association, which has as its aims, improving the teaching of handwriting in schools and helping children with difficulties. Since then, she has worked with colleagues and students on many different aspects of handwriting research and practice.
This has included a survey of handwriting policy and practice in English primary schools with Anna Barnett, along with books on Developing a School Handwriting Policy and Helping Children with difficulties in Secondary School.
Realising that there was a great need for assessment instruments in the area of handwriting, Sheila collaborated with Anna Barnett, Beverly Scheib, and Joerg Schultz to produce the DASH and later DASH 17+. Under Anna Barnett's direction, these two tests became the only properly standardised tests of handwriting speed in the UK for use with students age 9 through 25. Interest in the tests in other countries is growing and a number of translations are in progress.